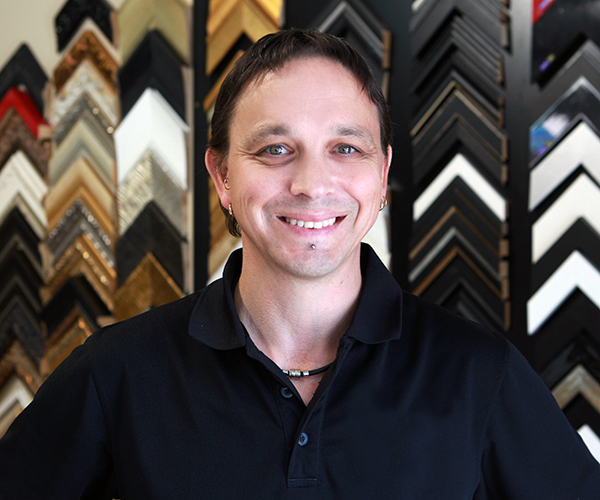 Steven, our certified picture framer is passionate about all facets of custom picture framing. He lives and breaths it, and the more creative he can be, the more he loves it. With years of experience in the industry, Steve is renowned for his excellence in picture framing and has framed items for Billy Gibbons, Jimmy Shine, Courtney Hancock, Matt Rodgers, Chloe Maxwell, Chris Atkinson, Wayne Grady. Ros Bates, Tom Tate and more.
Iconic Printing and Framing supplies to both wholesale and retail clients. To get started on your custom framing project, we recommend bringing your framing items into the shop so our team can create the perfect frame for you. On the spot quotes provided.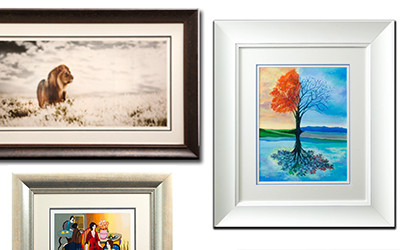 Picture Framing
Custom picture framing is about making a frame truly unique to you, your style and your personality. Be as creative as you like by adding layers or just keep it paired back, simple and classic. We have a large showroom with a huge selection of frames to choose from. Let us help you design your next perfect frame. 
Lead time 5-10 working days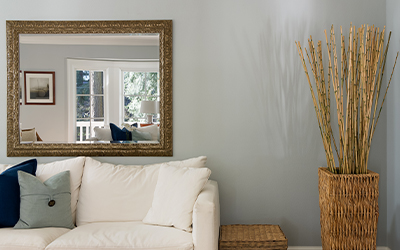 Mirrors
Create your perfect custom framed designer mirror, Choose from bevelled or non bevelled mirror, one mirror or multi-panels. Use one frame or layer them up. Steve has created some of the largest, most elaborate mirrors you could only dream of. If you want your own unique mirror, Steve's the man for the job. 
Lead time 10-15 working days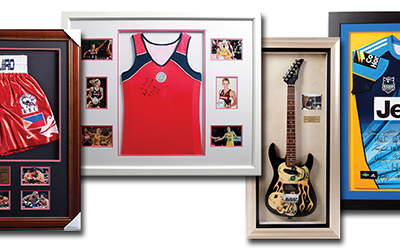 Memorabilia Framing
Create your perfect story telling memorabilia framed piece. Design your frame as simple or as elaborate as you desire. We recommend you bring all your items into our store for a design consultation. We can print your photos and make you a plaque for your frame too.  Memorabilia and Sports Jerseys is what Steve loves about this job!
Lead time 5-10 working days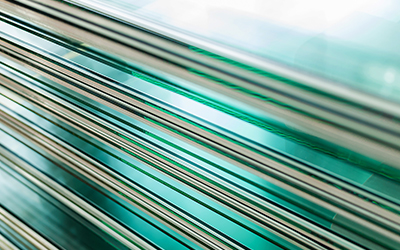 Glass Cut to Size
We can replace your glass for you or you can do yourself. Various glazing options available to choose from including standard, non-reflect, clarity and museum glass. There are glazing options for no UV protection, 70% UV and 99% UV. We require the exact measurements to quote or cut to size. 
Lead time 0-3 working days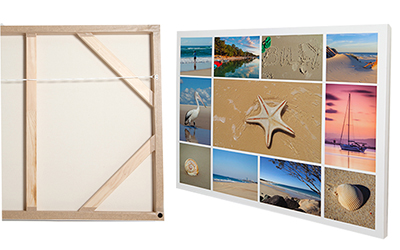 Canvas Strectching
Canvas Stretching and framing options are available for your canvases. Not all canvases are like for like so we strongly recommend you bring them into our store for a consultation. We have some large selection of canvas frames also that give your stretched canvas a gallery finish. All canvases are ready to be hung on your wall. 
Lead time 5-10 working days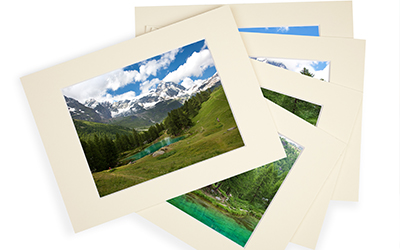 Matboard Cut to Size
Have your matboard cut to size for your picture frames in any colour, style or size, one window or multi-windows. Loads of colours and styles to select from including textures, suedes, and plain styles in store. Choose from decorative, conservation or museum glade matboard options. 
Lead time 1-3 working days
Whilst we try our best always in accommodating our clients, rush orders can and sometimes cannot be achieved.  In the event we are able to accommodate your rush order, additional charges may apply. To find out if we are able to assist, please call give Steven a call on 07-5596-0133.
Ready to find out more?
Drop us a line or bring your items into our showroom for a frame design consultation!
Steve's Framing Portfolio
Like what you see? Come and visit Steve and the team at Iconic for a frame design consultation.