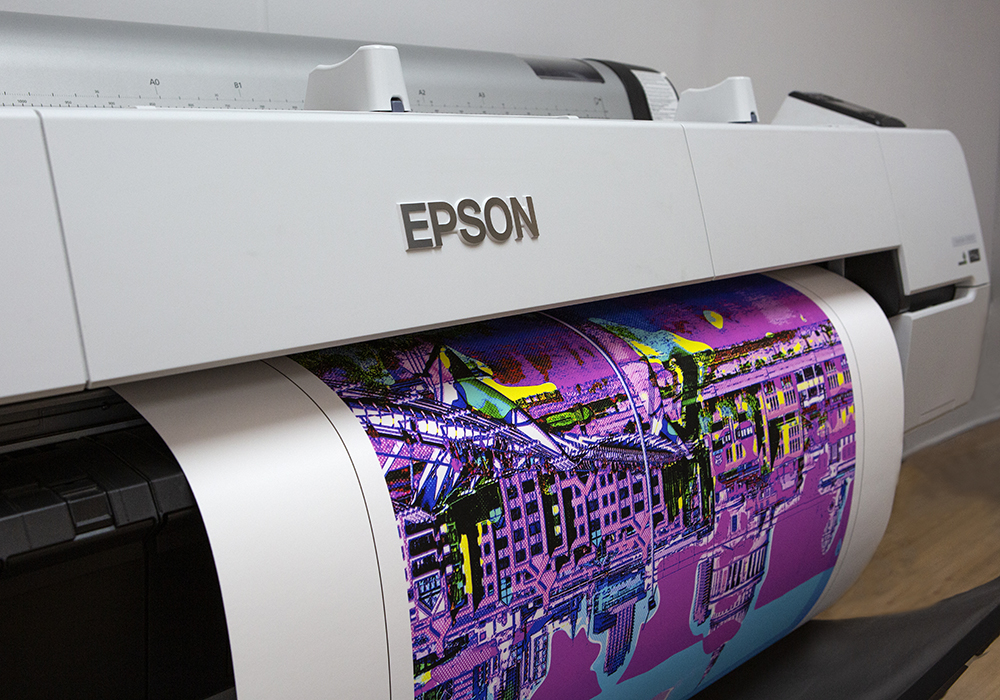 Fine Art Prints/Giclée Printing

Create premium Fine Art prints of your artwork in full-colour or black and white on 100% museum cotton rag fine art papers with Epson's Ultra Chrome Pro Inks.  
Our giclee fine art prints are produced with Epson's Surecolour P20700 64″ wide format printer with custom colour profiles and Ultra Chrome Pro Inks that produce colour accurate reproductions time and time again. Using these inks, even subtle shadows and highlights are visible when printing in black and white.
New research from the Willhelm Institute suggests prints produced using Epson UltraChrome PRO Inks can have a lifespan of up to 400 years +, depending on a range of factors, including the media used and storage conditions.
Paper Types
Turn-Around Time
Pricing Square
Pricing Rectangle
Pricing Panoramic
Pricing A4-A0
Paper Types
Fine Art Giclee Papers
310 GSM CANSON® INFINITY RAG PHOTOGRAPHIC
Canson's Infinity Photographique Rag is a thick 310 gsm white matte extra smooth cotton rag fine art paper. If you are a vector illustrator or graphic designer and want to sell print reproductions of your work – this is the finish for you.
CANSON® INFINITY EDITION ETCHING RAG
Canson's Infinity Edition Etching Rag is a thick 310 gsm white matte cotton rag fine art paper with a unique grain and smooth textured finish. An excellent choice for printing detailed work, colour photographs and exceptional black and white portraits. 
CANSON®INFINITY AQUARELLE RAG
Canson Infinity Aquarelle Rag is a thick 310gsm 100% cotton rag matte watercolour paper with a mould made unique surface texture and warm white tone.  Its rougher finish is an excellent choice for fine art pieces or artwork reproductions.
Turn-Around Time
Pricing Square
Pricing Rectangle
Pricing Panoramic
Pricing A4-A0