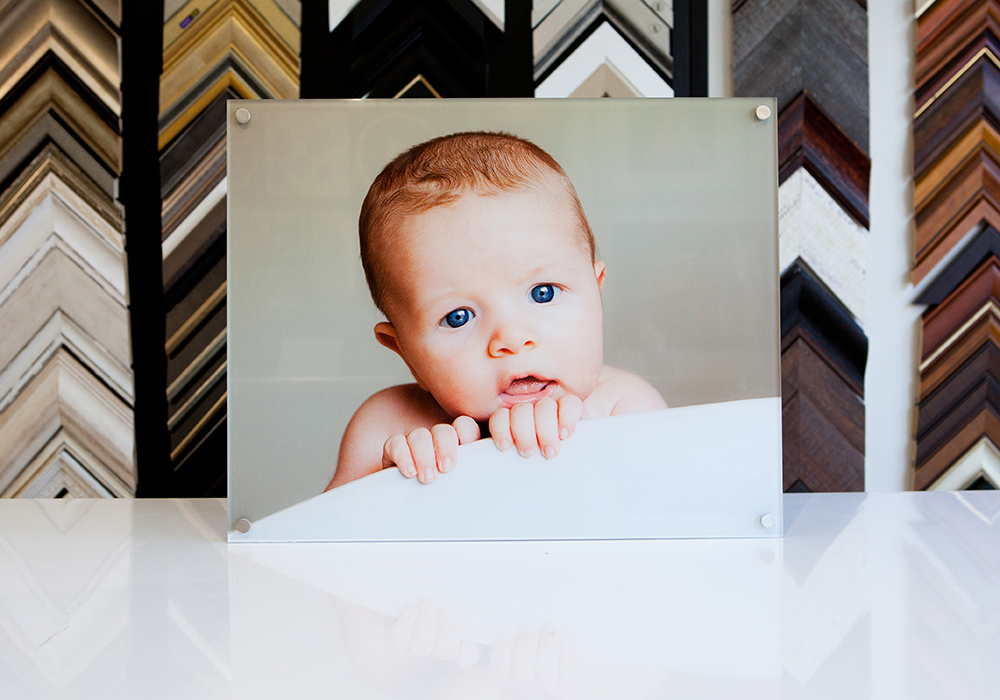 For a modern and contemporary way of showcasing your images try our acrylic photo prints. 
First, your image is printed using archival quality inks on premium gloss or metallic photographic paper, then it's mounted to clear acrylic perspex using a non-yellowing pH-neutral adhesive. 
You can choose between two acrylic photo print styles including our frameless or traditional mount style that has standoff bolts in each corner.
For a super contemporary designer look, add a float frame to your frameless acrylic photo print! 
We print and ship from our Gold Coast print lab directly to you, Australia wide.
Order online or send your files directly via Wetransfer or Dropbox. For custom sizes, we recommend sending direct. 
Information
Turn-Around Time
Pricing Square
Pricing Rectangle
Pricing Panoramic
Pricing A4-A0
Information
PREMIUM METALLIC PAPER
When Metallic paper is mounted to acrylic, it has a distinctive, eye-catching, 3 dimensional, super glossy pearlescent look. (This is my favourite media to use for acrylics.)
PREMIUM GLOSS PAPER
Premium Glossy Photo paper mounted to acrylic gives you an ultra glossy finish with vivid life-like images and rich blacks. 
TRADITIONAL ACRYLIC PHOTOS
Our Traditional Acrylic Photos have a metal mount in each corner that spaces the image approximately 10mm away from the wall.  
FRAMELESS ACRYLIC PRINTS
Our Frameless Acrylic Photos gives the appearance the image is floating off the wall. The hanging system is not visible when on the wall from the front or sides. 
FLOATS FRAMES
Growing in popularity is our frameless acrylics paired with canvas float frames.  Choose from a variety of frame colours and styles to compliment your artwork. The addition of a floating frame adds a luxurious finish and style that allows you to tie your artwork into the design of your room perfectly. 
Turn-Around Time
Pricing Square
Pricing Rectangle
Pricing Panoramic
Pricing A4-A0 Fine Art Prints/Giclée Printing