Have you ever wanted to know how to frame a jersey? You've probably seen quite a few
football jersey
frames: adorning the walls of friends' houses, on display at sporting clubs, or perhaps at a charity auction. Maybe you've even had a peek online to see if you could purchase a jersey ready-framed. If you're a sports enthusiast, getting a signed jersey can be a real coup! But the next step might be a little bit confusing if you've never done it before. Yes, we're talking about framing your jersey.
An experienced picture framer will tell you there are endless ways to frame a jersey. First things first: Do you want to keep it simple and let the colors of your jersey shine? Or do you want to incorporate your team colors into the frame design? Your experienced picture framer can help you create a beautiful design, whatever you choose!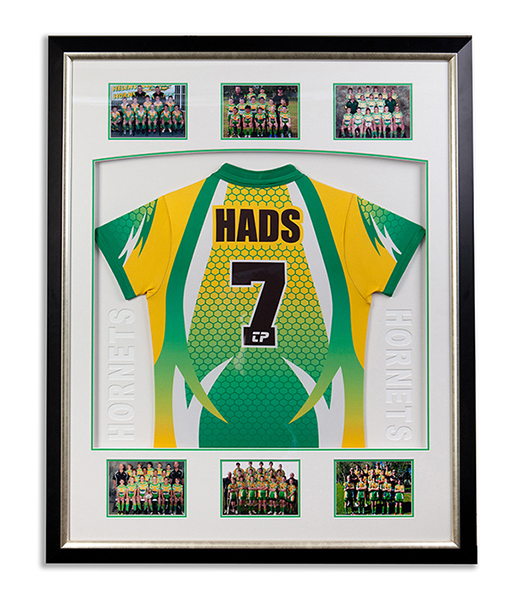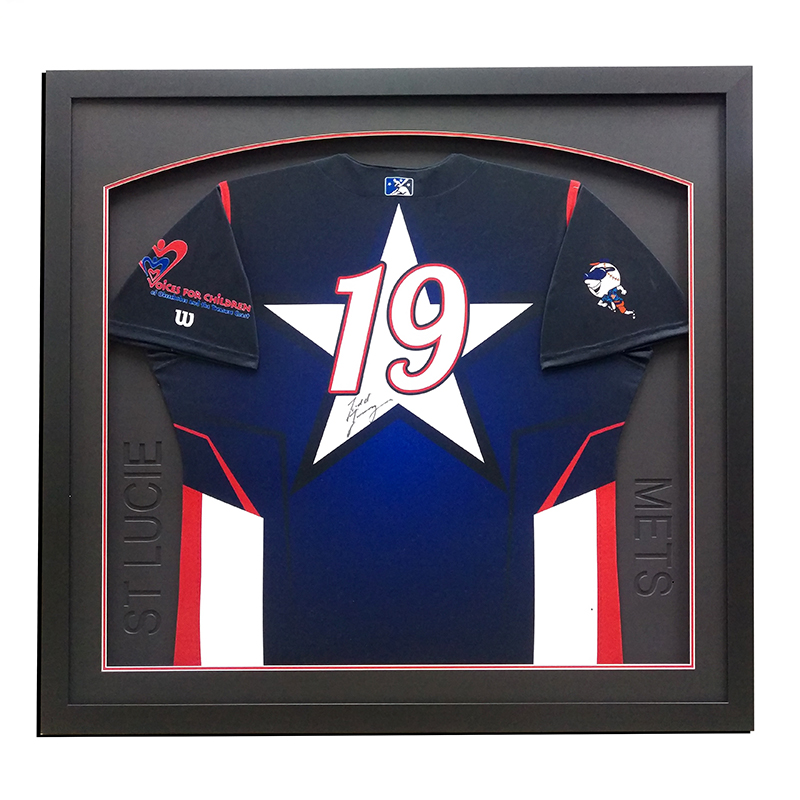 Another thing to consider is whether you have any extra bits and pieces you'd like to frame alongside the jersey. Maybe a ticket to an exciting game, or photographs of yourself with your sporting hero. You can choose to keep all of your memorabilia together in a single frame, but if not, you might want to consider framing all of your memorabilia in matching frames to create a fantastic display on your wall
How the Professionals do it
The process of how to frame a sports jersey goes a little something like this:
First of all, your jersey needs to be stretched. Stretching is what makes your jersey look flat in the finished frame, with no wrinkles. It's not as tricky as it might seem, it just takes a little practice. For those of you trying it at home, here's a rough guide to the process:
First, stretch the jersey out and measure the width when fully stretched.
Measure the length of the jersey from the top of the collar to the hem.
Cut out a rectangular piece of 5mm thick foam core to your width and height measurements.
Now place your foam core rectangle behind your jersey. Trace around the shoulder and sleeve on one side. Using a sharp blade, cut where you have traced. Do it in one or two pieces if you can – because you're about to reuse them!
Using your cut out pieces, trace around them on the opposite side. We do this so we don't end up with a lopsided jersey!
Finally, fit your jersey around your piece of foam core. Trace around the inside of the collar. Take the jersey off again and cut out the neck opening.
Put the jumper back on. It should be nicely stretched out – well done!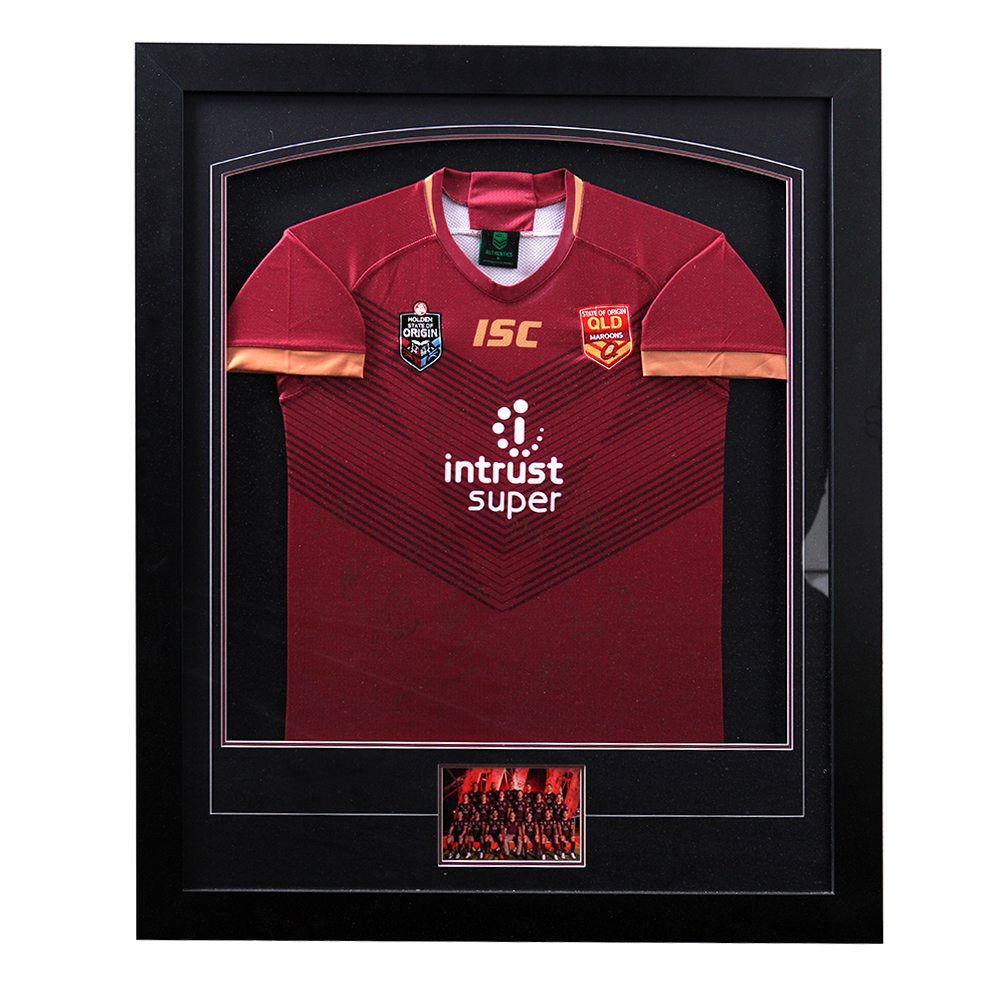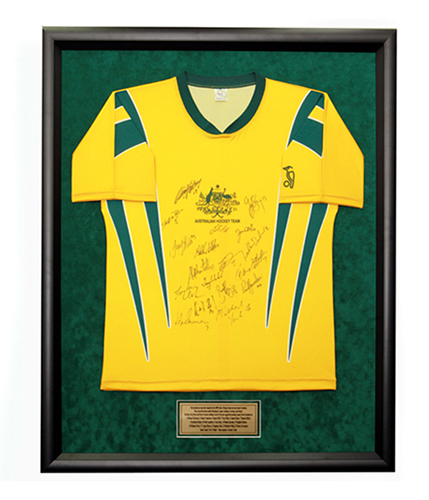 After stretching your jersey, it needs to be pinned to a backing board. The backing board should be a color that complements the jersey and helps it to stand out. Sometimes a framer will use other colors of mat board to "frame" the jersey. Matboard can look really striking when team colors are used – so whether you're a red and black kind of fan, or yellow and brown (you know what I'm talking about!), imagine your jersey framed by these colors – it will look truly amazing!
Lastly, the jersey and backing board are fitted into the finished frame. The backing board should sit nicely against the lining of the frame, making a seamless-looking "box" effect. Now pop the frame backing board in behind your jersey, close up the frame – congratulations! You did it!
Need to order materials?
Drop us a line today for a free quote!
Click Here